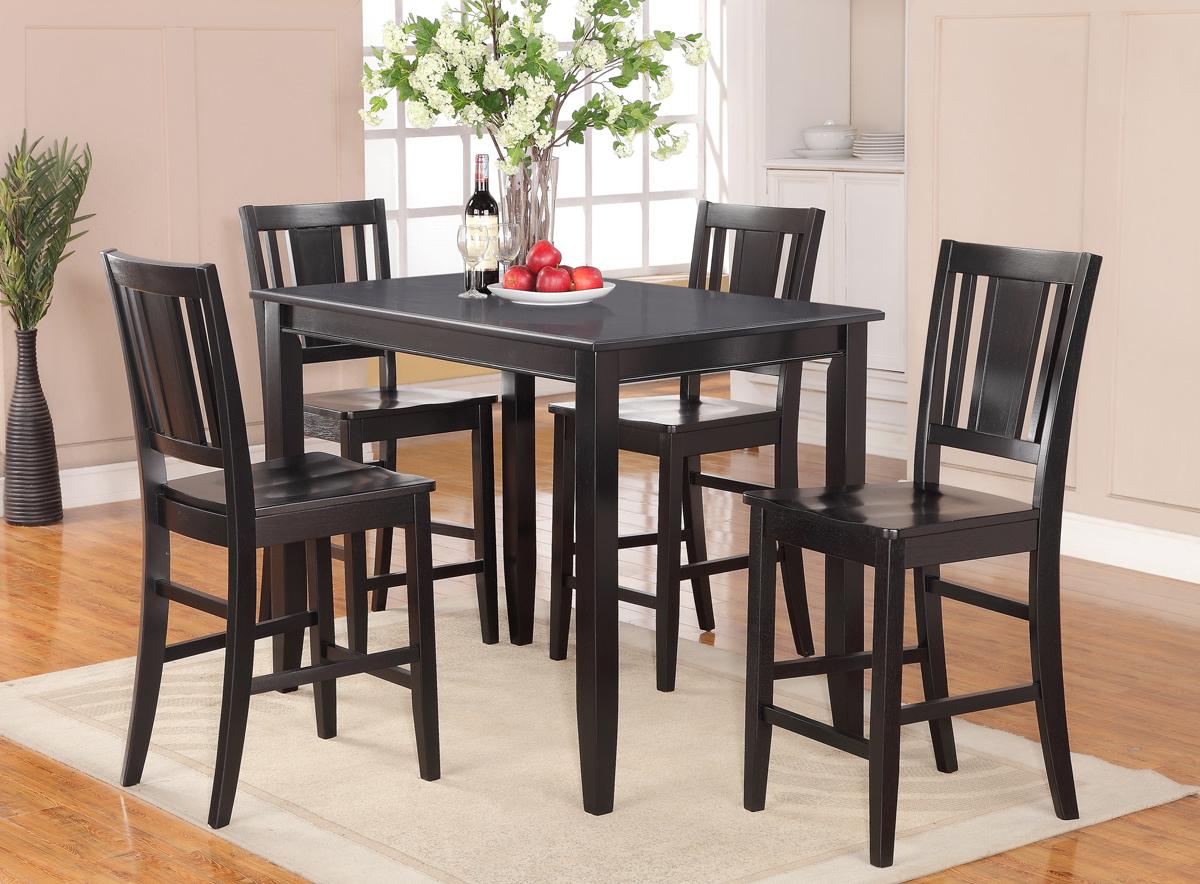 In a home perhaps the most pivotal room of all is the dining room. It's the place where you entertain guests, dine with the family and generally use to get together.
So when it comes to selecting the actual dining table set, it's imperative that you comb through all the factors and then blend them, so that when you purchase dinette table and chairs, it is fully utilized and acclimatizes into the surroundings very easily.

Dining table sets are a prime example and are perhaps the most important piece in the dining room jigsaw puzzle, so they really do need to be outstanding.
While buying a dining set, it's first recommended that you calculate the usage and amount of people who will be dining at the table. If it's just you and the family, then a round table is advisable, as it keeps everyone close by.
However, if you fancy large parties and a number of guests, then go for something more close to a rectangle, as everyone can be easily accommodated. If you plan on throwing formal dinners and soirées, then you should be aiming to buy something along those lines rather than going for furniture which is better suited to informal occasions.

Keep the style trendy or old fashioned according to your personal preferences, but be sure to remember that any dining table or counter height set which blends into the surroundings more aptly, is bound to look better. Linen and table tops should show some contrast or similarities with the décor, in order to enhance the overall appeal and create a generally better outlook.
So, when you've figured out the interior, it's time to decide on the chairs, which are a pivotal part of any dining table. Definitely, you should maintain the design scheme but realize that modern trends, not only struggle to fit in but are also not popular with children, who prefer something more relaxed.

However, if you're crashing at a bachelor pad, then it's advisable to pick up a dining table which is durable and requires minimal effort.
Size matters! So keep in mind the location you are setting the furniture in. If the room is too small, then extra-large dining tables and chairs will give out a stuffy look, while something too big might make communication difficult.

Colors are an important part, so make sure that they go along well with the dining room; white contrasts with woody oaks and is one of the more famous themes when it comes to dining room furniture.
When you have assembled everything together, then it's time to arrange them in a befitting manner. Start with some prior background information on the products and if possible gain some extra ideas through booklets or online research on dining room tables.
Remember, the dining room is integral to your home's prosperity and attractiveness, so be sure to make it worth the effort.